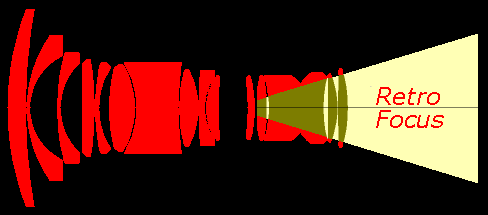 | home | analogue | pinhole | alt-photo | gallery | for sale | music | anything else | about me |
Click here to see other cameras for sale ~ Click here to send me an email
Mamiya C220 Professional TLR with Sekor 80/2.8 lens (SOLD)
(scroll down for more images)
A beautiful and functional Mamiya C220 Professional twin-lens-reflex (TLR) camera with a Sekor 80/2.8 lens. This is a perfect camera to get into TLR cameras and/or medium format!
The Mamiya C220 is a lightweight twin-lens-reflex (TLR) camera with interchangeable lenses ranging from 55 mm wide-angle to 250 mm telephoto. The Mamiya C220 was released in 1968 as part of the Mamiya C series of medium format TLR cameras. It is an improved version of the Mamiya C22.  The camera accepts 120 and 220 rollfilms. The rack and pinion focusing system with a bellows makes it possible for close-up photography without attachments. The straight film path has no sharp turns for absolute flatness of the film. A film format indicator window (controlled by the pressure plate) is displayed on the back. Multiple exposure is fully supported with a dial on the right hand side of the body. The advance knob has been changed so that the knob now has a folding crank.it supports interchangeable finder viewing system allowing options such as a chimney style magnifier, eye level prism and the traditional waist level finder. The lens focus scales are on the left side of the bellows. It includes scales for 55mm, 65mm, 80mm, 105mm, 135mm, 180mm and 250mm lenses. The exposure parallax correction scale is below the focus scale. The shutter release has now changed to a plastic type trigger. 
This camera is in very good technical and cosmetical condition. The transport mechanism operates properly. The lens is clear: no scratches, haze or fungus. There is minor dust inside the lens (as to be expected for this age) but it won't effect your images. Very bright ground-glass screen. The shutter functions at all speeds and seems to be accurate. Cosmetiacally it is loooking very good. The leatherette is very nice. There is a small chip of paint off on the side of the WLF and above the nameplate (see images below), otherwise it's looking very nice. I'll add a Paramender tool - this is a nice parallax correcting instrument from Mamiya used between the camera base and a tripod (see manual). It really helps to shoot on very close range without parallax problems (pointing the camera too high or too low). The Paramender is well used and old, but still functionally. I'll also add a free film to get you started.
I ran an old film through the camera today to test the transport mechanism and frame counter. It all worked fine and gave exact 12 frames to shoot on a 120 roll film. I have tested this lens earlier on my other Mamiya TLR camera and you can see some results of this lens here:
(the last image of the church is an in-camera double exposure)
Technical data:
Serial # B98236
Viewing lens: Mamiya-Sekor 80/2.8 (Serial # 885616) with 46 mm filter thread
Taking lens: Mamiya-Sekor 80/2.8 (serial # 885405) with 46 mm filter thread
Shutter: Seiko 1 – 1/500 sec. and B-setting
F-number: 1/2.8 – 1/32
Knob for: flash X or M setting
Knob for: SINGLE or MULTI exposire
Knob for: switching film counter between 120 and 220 film
Light meter: none (just use an external meter or an app on your smart phone)
View finder: 100% view, optical
Batteries: none required - a fully mechanical camera (neat!)
Film type: 120 roll film (12 exposures 6x6) or 220 roll film (24 exposures 6x6)
Included are all these Accessories:
1. original body cap (for if no lens is installed)
2. original wast-level-finder (WLF) with magnifying glass
3. original viewing screen (very clear)
4. Paramender tool: a nice parallax correcting instrument (in good condition, but functionally)
5. filter for taking lens (Hunter 46 mm 1B)
6. lens cap for taking lens (not original, brandless 46 mm)
7. original manual Mamiya C220 (english version)
8. I'll add a free roll of 120 film to get you started :)
Click here to send me an email if you have ant questions.
Images of the camera and accessories: (click on images for larger view)