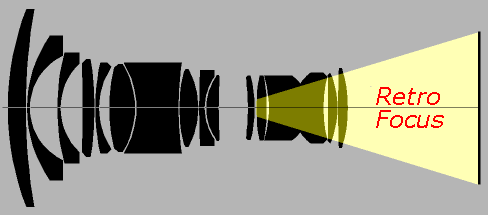 | home | analogue | pinhole | alt-photo | gallery | for sale | music | anything else | about me |
... about my gallery ...
I'll post a proper gallery with my work here in due time. Here is just a small example for now. Please take loot at alt-photo also. Here you can see some of my alt-photo prints as well.
---
Deventer, The Netherlands, March 2017 (Canon F1-N, 55/1.2, Fomapan 100 in Ilfotec DD-X)
I made these images during a walk with a poet in her neighborhood. She pointed out some places I then shot for her to make a poet about that image.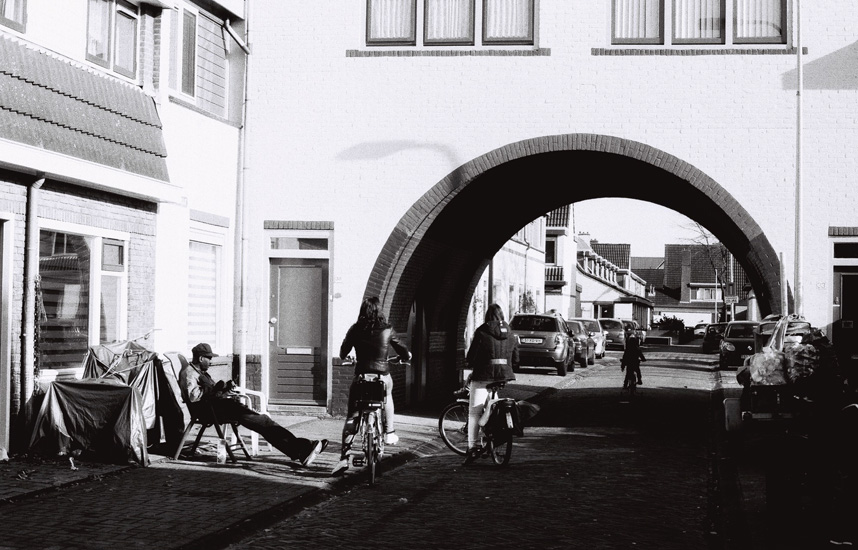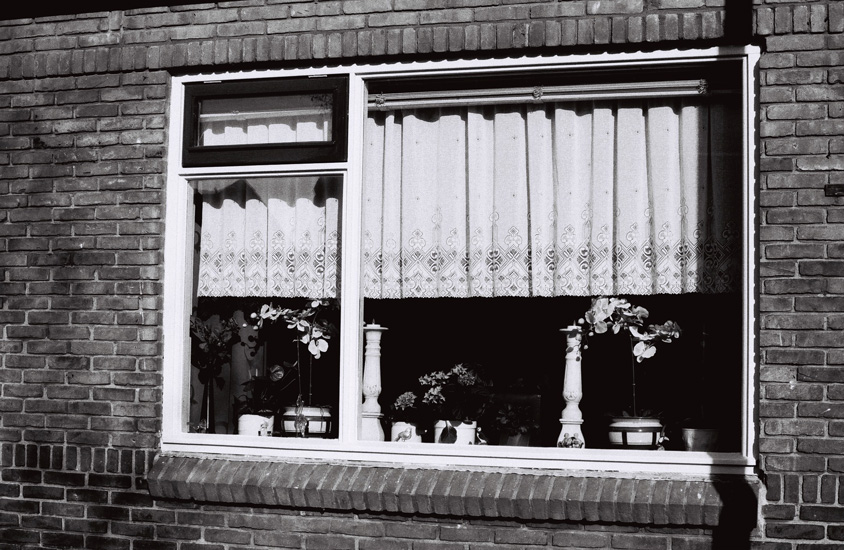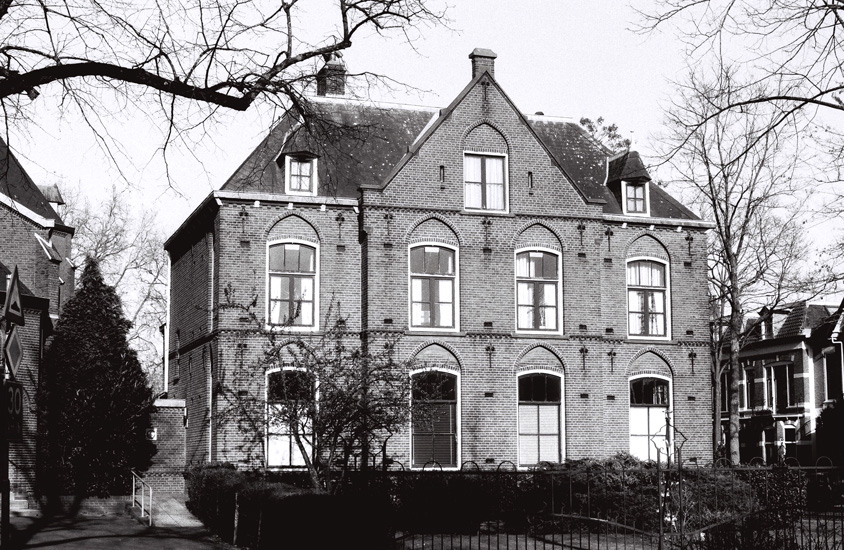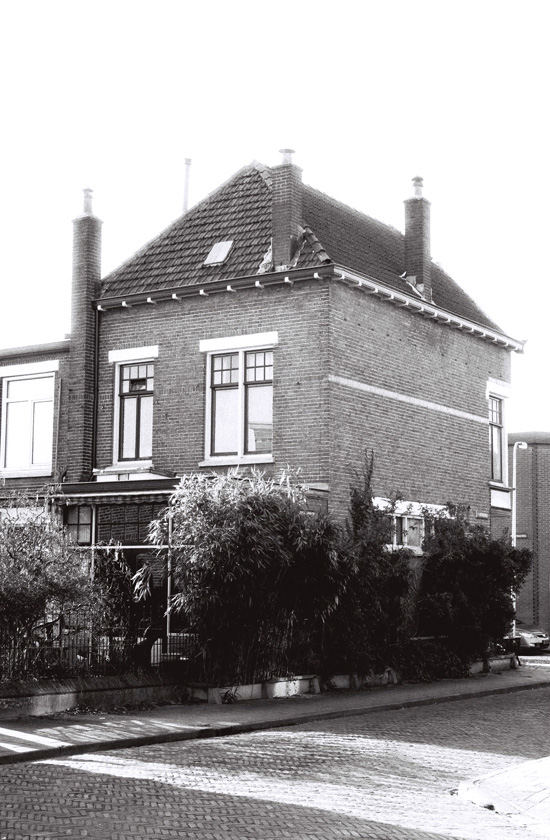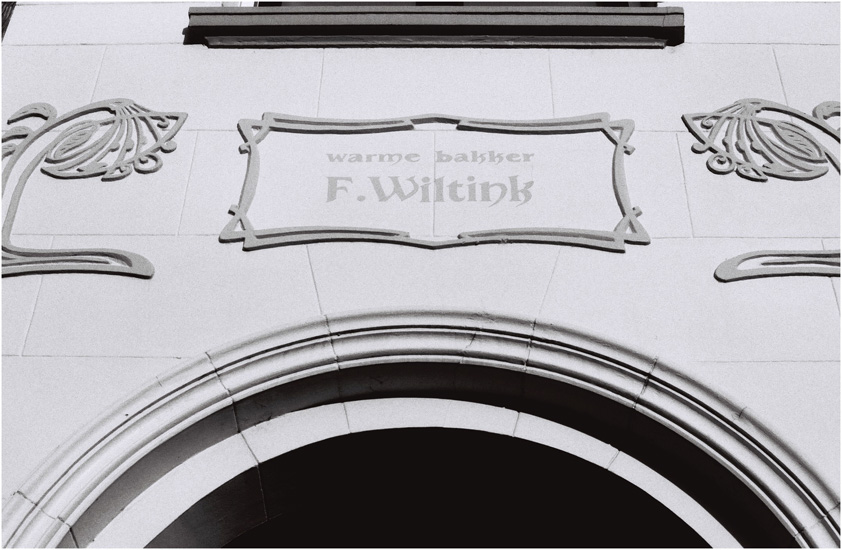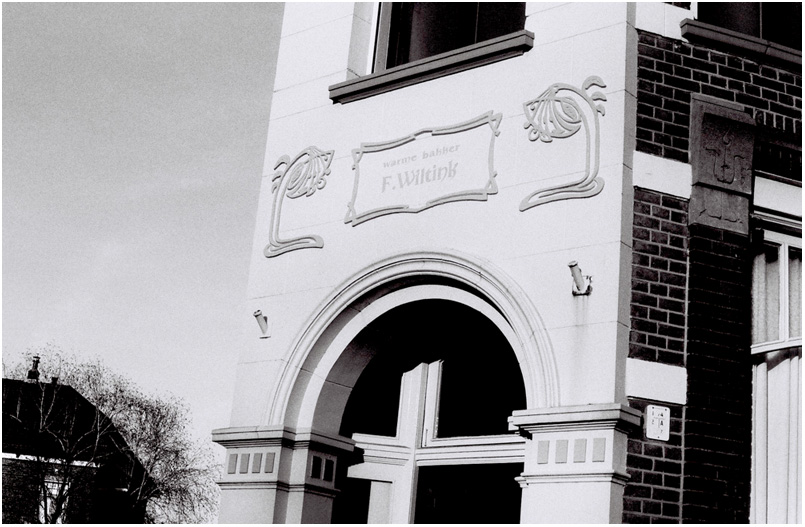 And one pinhole image (Ondu 6x6, Fuji NPC 160 in C-41, exposure 40 seconds handheld):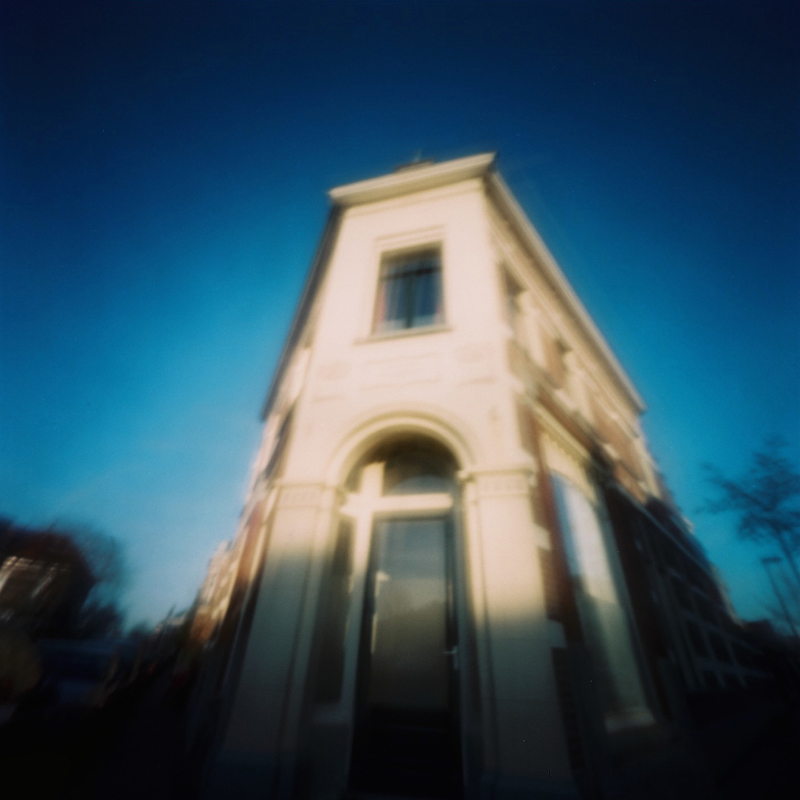 ---
A portrait of our Devon & Cornwall sheep named Charley
(Canon T70, 50/1.8, Ilford FP4+ in homebrew Caffenol-C-M)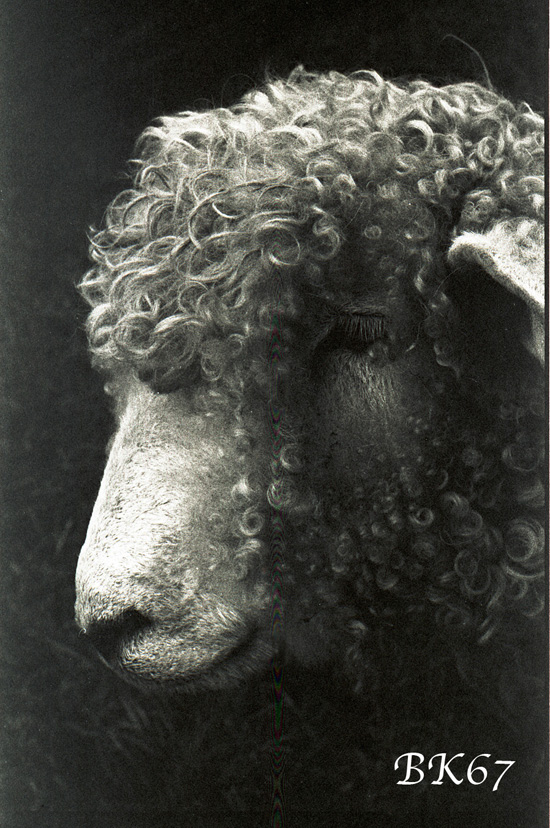 ---
My 1st attempt at an in-camera multiple exposure, while testing my RB67-PRO with 127mm lens.
I sat on a bench at central station (Utrecht, The Netherlands) and tried a multiple exposure as an experiment, to see how this will work out. It was hard to keep the camera steady, transport film and cock shutter without using a tripod. I measured the available light, then divided the shutter speed by 5 and made 5 exposures on one negative.
(Kodak Tri-X, total of 5 exposures @ f8 & 1/125 sec., developed in Ilford Ilfotec DD-X straight scan from negative)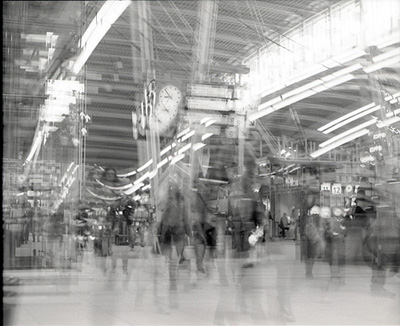 ---
Bronica SQ-B with 40 mm lens, Ilford FP4+ developed in Caffenol-C-M (home brew):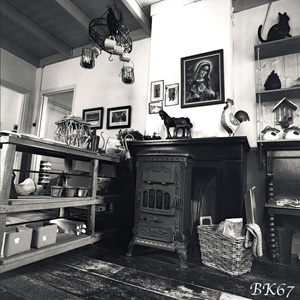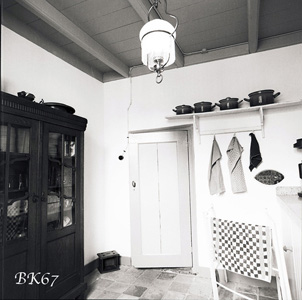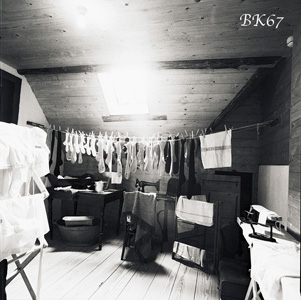 ---
Bronica SQ-B with 80 mm lens, Kodak Tri-X in Ilfotec DD-X: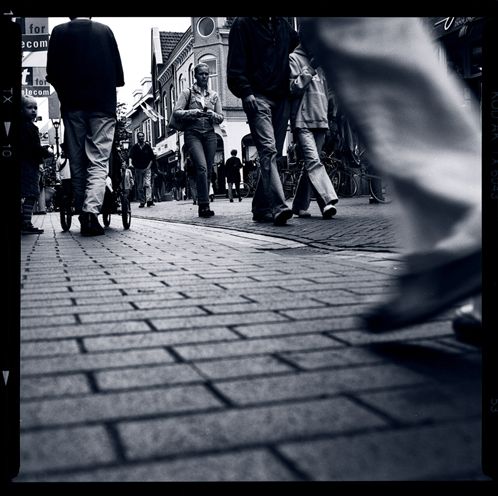 ---
This is one of my very first images shot with my Bronica SQ-B camera and a 80 mm lens on Fuji NPH400 roll film. I bought this camera new in 2002: my first MF camera and I still love it!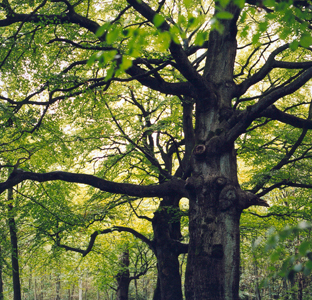 ---
Widelux F7 panorama camera, Neopan 400 developed in Ilfotec DD-X: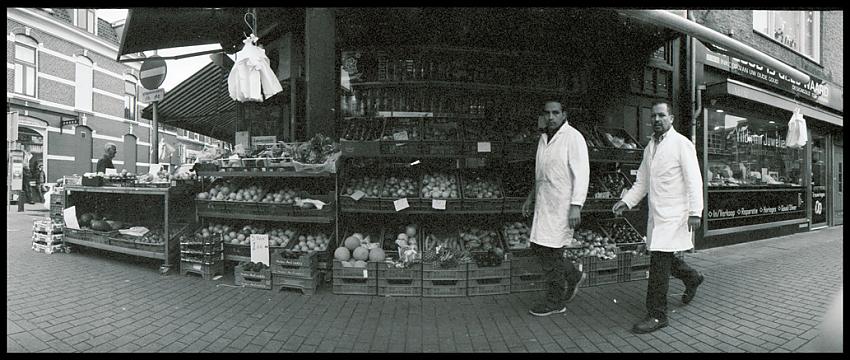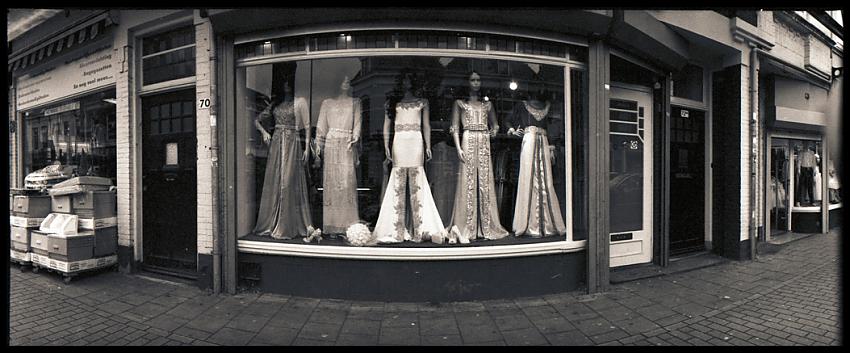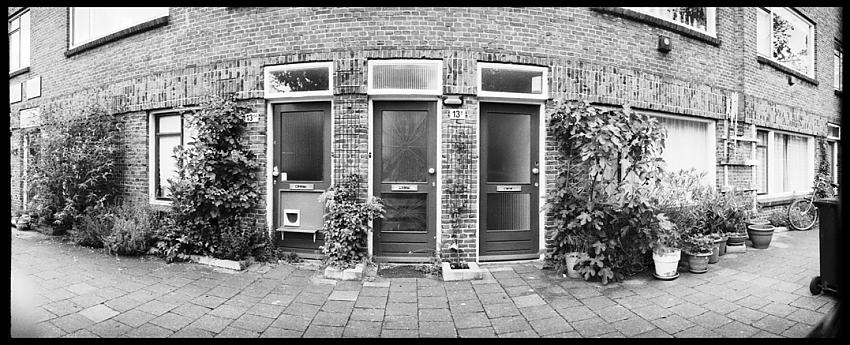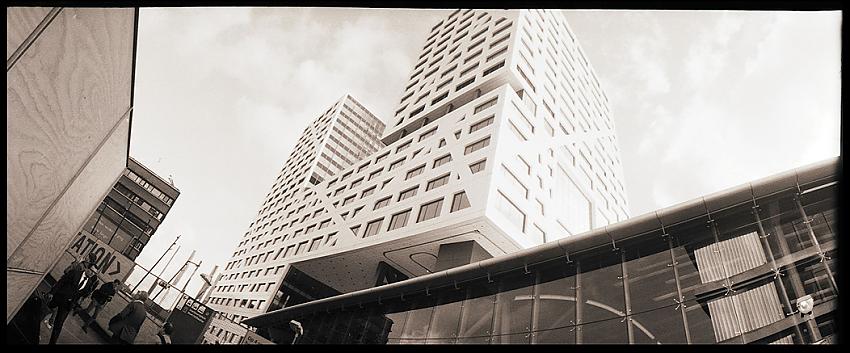 ---
Mamiya C330f with 80 mm lens, Fuji Provia 100F developed in E6: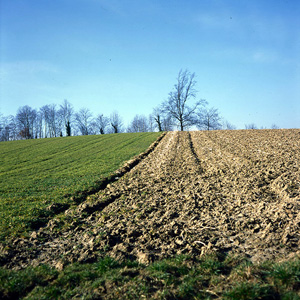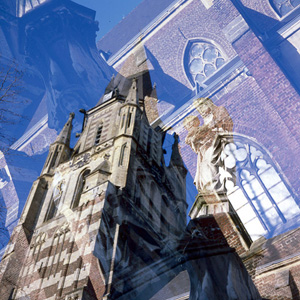 (in camera double exposure)
---
Mamiya C330f with 80 mm lens, Fomapan 100 in Ilfotec DD-X: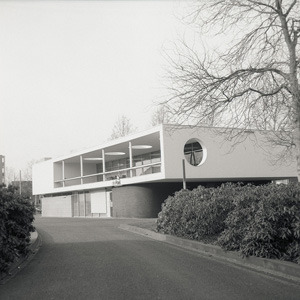 ---
Natasha 6x19 cm wooden pinhole camera, expired Fuli RVP 120 roll film (= Velvia 50 ASA slide film):

---
PinHolga 6x6, Fuji NPC160 roll film developed in C-41: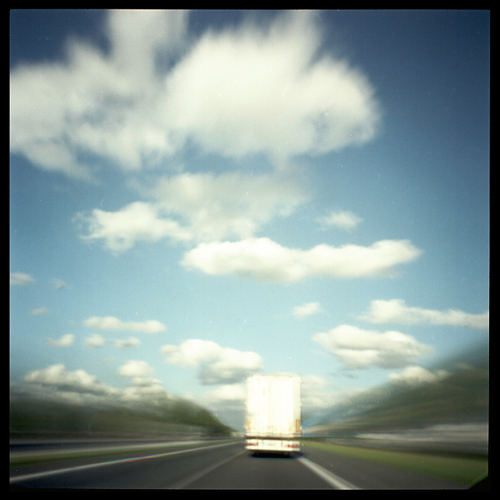 ~ doing 280 meters in 10 seconds ~
---
Nikon F4s, Fuji Sensia II 200: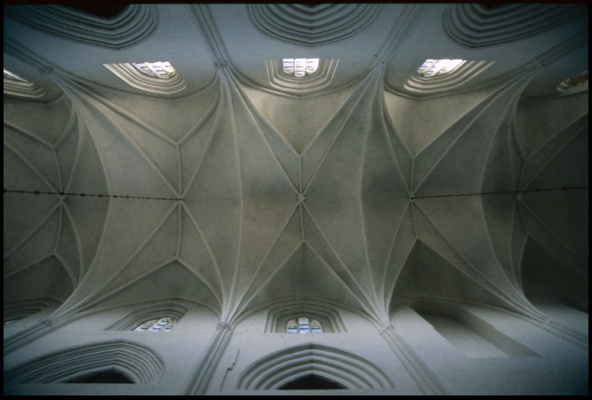 ~ ceiling Snkt. Knud Cathedral, Odense, Denmark ~
---
Nikon F4s with Nikkor 24-85 mm Macro lens @ 85 mm, expired Fuji Sensia II: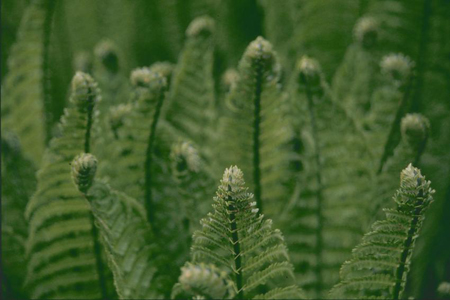 ---
This print is made with the alt-photo process of "Salt Printing" on aquarel paper: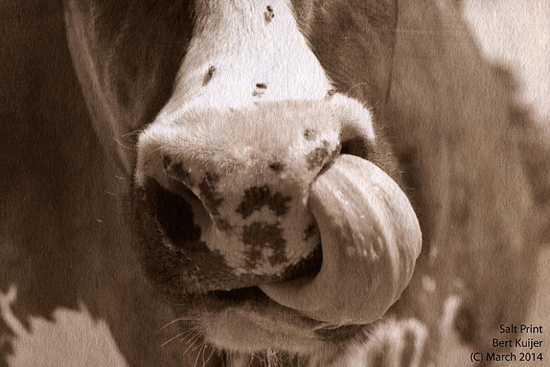 ---
Shot with an old Gevabox I converted into a pinhole camera on Konica PRO400 (expired) in C-41: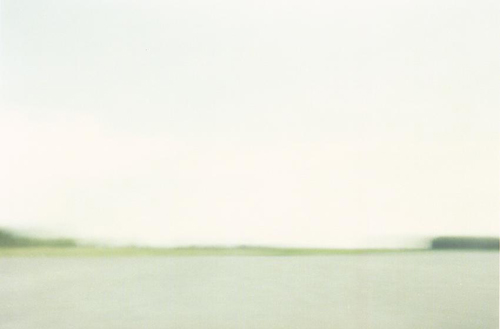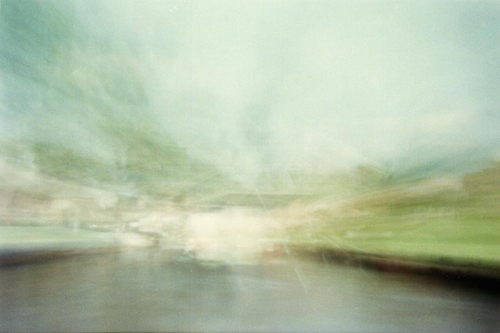 ---
Gevabox (converted into a pinhole camera) on Fuji Superia (expired 120 roll film):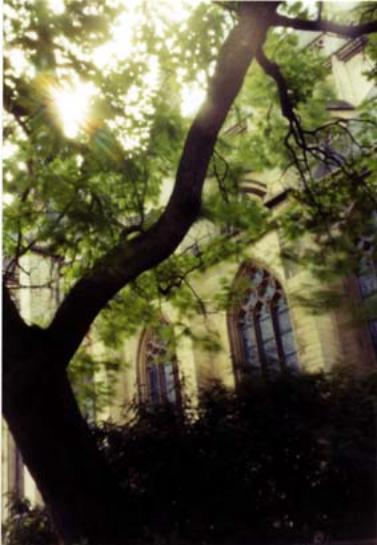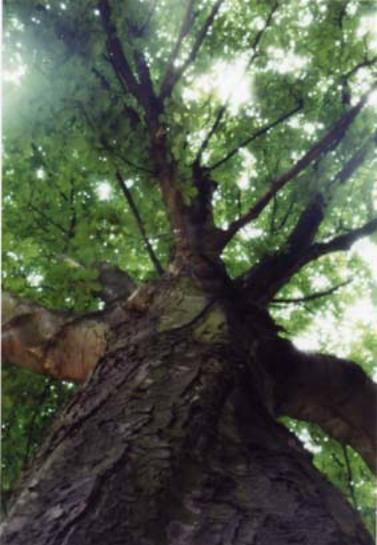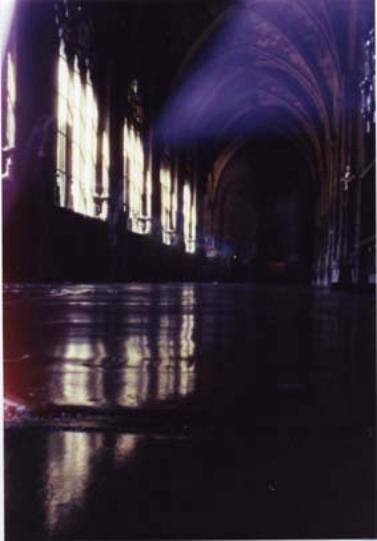 ---
Yes: I do use a digital camera (Nikon D200) and Photoshop sometimes: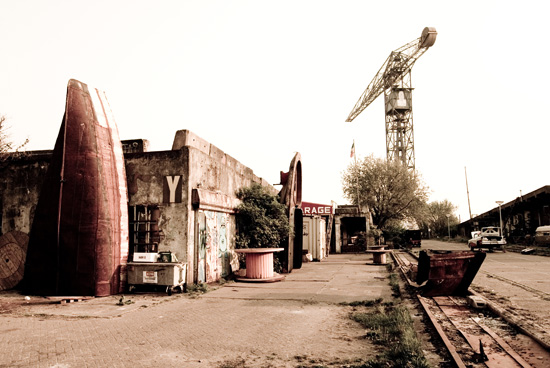 This image was shot at the NDSM Wharf in Amsterdam (about 2004), while it was still wild and only inhabited by "true artists" alone.
---
And yes: I use my iphone as well - for snap shots and making digital inter-negatives: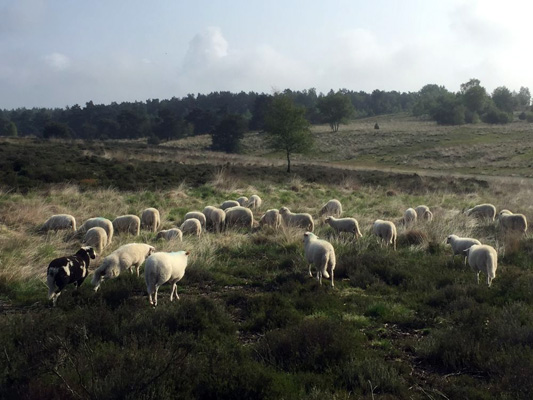 ---
"Have fun and catch that light beam!"
Bert from Holland

my blog: http://thetoadmen.blogspot.nl
my pinhole group on Linkedin: http://tinyurl.com/pinholegroup
Click here to send me an email


"... avoiding the common illusion that creative work depends on equipment alone ..." (Ansel Adams in his book "The Camera")
"... I enjoy vintage cameras as "users," rather than imprisoning them in some display case"
"... It's the bottom of a staircase that spirals out of sight ..."
"... but I just love the good natured mirth you provided ..." (a complement I enjoyed receiving)
(The lens scematics in my logo is a Carl Zeiss Distagon 21/2.8 retrofocus lens)
[ All images and texts on this site are under copyright! Please do not copy © 2016 ]