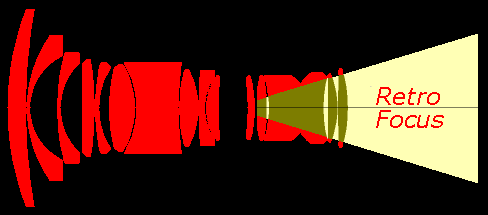 | home | analogue | pinhole | alt-photo | gallery | for sale | music | anything else | about me |
Click here to see other cameras for sale ~ Click here to send me an email
Rollei TLR camera, model: 1958 Grey Rolleifiex T1 (No. K8T) (SOLD)
(scroll down for more images)

A beautiful and functional Rolleiflex T1 twin-lens-reflex camera (grey model, 1959).
The Rolleflex T1 cameras were produced from October. 1958 until June 1961 in quantity of 56.000 units with serial numbers between 2.100.00 - 2.155.999.
This camera (with serial no. 2.106.651) is of the early models (from 1959) that was only produced in gray and doesn't have the letter "T" in front of the number beneath the taking lens yet (like all the later models do).
This camera has the original light meter fitted (was optional in those days). It's fully serviced in 2003 by a professional repairman. It's in very good technical and cosmetical condition. The transport mechanism operates properly. The lenses are clear: no scratches, haze or fungus. Very bright ground-glass screen. The light meter is registering and seems reliable, but remember: it's a simpel and old foto cell meter from the 50's so check with a handheld meter always. There is a small chip of black paint off in the upper right corner nest to the light meter (see image), otherwise it's looking very nice.
The camera comes with lots of extra's (see below for a list of accessories and images), like the penta prism ocular finder and the special back with sheetfilm holders! I'll also include the book: Complete Rolle TLR Collector's Guide (Ian Parker, Hove Photo Books, 1993) and a new roll fo 120 film to get you started.
Technical data:
Serial # 2106651 (from 1959)
Viewing lens: Carl Zeiss Heldosmat 75/2.8 (Serial # 2455018) Bayonet 1
Taking lens: Carl Zeiss Tessar 75/3.5 (serial # 1670170) Bayonet 1
Shutter: Synchro-Compur 1 – 1/500 sec. and B-setting.
F-number: 1/3.5 – 1/22
Knob for: flash X or M setting and for "Delayed action" (= self timer)
Light meter: built-in dual-range light meter
Film type: 120 roll film (12 exposures 6x6 or 16 exposures 6x4,5) or 135 film with Rolleikin kit (not included).
Included are all these Accessories:
1. original Rollei metal lens cap
2. original metal hood (grey) with eye-level finder and magnifying glass
3. original Rollei Penta-B finder = special penta prism ocular – also suited for use with glasses
4. original eveready case with two detachable front pieces: one for use with metal hood and one for use with penta prism ocular - on one side are the stitches loose at the back (see photo) but it is still usable this way (or easy to repair)
5. original leather belt with case for filter and shade
6. yellow filter + shade in case on belt
7. Rolleiflex 16 kit: complete set in leather case for shooting in other formats than standard 6x6: you can choose between 6x4,5 and 4x4 format (16 exposures)
8. extra metal insert mask for use of 28x40 mm format
9. original Rolleiflex pistol grip with cable release
10. complete original Rollei Plate adapter oufit (FOSET), including: 1x adapter back (FOAPT), 1x insert with focussing screen (FOFOC), 10x cut-film holders with slides (FOSLI), 2 leather cases for 2 film holders each (FOCAS).
11. original, complete Rollei filter set in letaher case, including 14 filter in original boxes: UV, gelb-mittel, gelb-hell, orange, hellrot, hellblau, hellgrün, Duto 1, Sport, Rolleiparkeil 1, Rolleinar 1, Rolleinar 1, Zeiss Opton Bernotar A32W
Click here to send me an email if you have ant questions.
Images of the camera and accessories: (click on images for larger view)
Click here to send me an email if you have ant questions.
---
"Have fun and catch that light beam!"
Bert from Holland

my blog: http://thetoadmen.blogspot.nl
my pinhole group on Linkedin: http://tinyurl.com/pinholegroup
Click here to send me an email


"... avoiding the common illusion that creative work depends on equipment alone ..." (Ansel Adams in his book "The Camera")
"... I enjoy vintage cameras as "users," rather than imprisoning them in some display case"
"... It's the bottom of a staircase that spirals out of sight ..."
"... but I just love the good natured mirth you provided ..." (a complement I enjoyed receiving)
(The lens scematics in my logo is a Carl Zeiss Distagon 21 /2.8 retrofocus lens)
[ All images and texts on this site are under copyright! Please do not copy © 2017 ]